Topic:
Reimagining the Four Freedoms
Since the time of the Enlightenment, philosophers and activists have contemplated the nature of liberty and its associated responsibilities. Building on those ideas, President Franklin D. Roosevelt presented a particularly ambitious characterization of liberty when, in his 1941 Annual Message to Congress, he argued that Freedom of Speech, Freedom of Worship, Freedom from Want, and Freedom from Fear should be accepted as human rights not only in the United States, but "everywhere in the world."
As public dialogue becomes increasingly discordant, the very notion of the common good, and of civic engagement and civil discourse, is called into question. Are the Four Freedoms, as articulated by President Roosevelt and interpreted by artist Norman Rockwell in The Saturday Evening Post, still relevant as organizing principles of civil society, or are they now reflective of a bygone era?
Inspired by the legacies of Roosevelt and Rockwell, Reimagining the Four Freedoms is a juried exhibition inviting contemporary artists to consider two questions:
How might notions of freedom, as presented by Roosevelt and Rockwell during the World War II era, be reinterpreted for our times? What does freedom look like today?
This installation represents the diverse spectrum of responses received from artists across the nation and in Canada. Their compelling artworks in all media give voice to their observations and concerns about freedoms found and lost in our times.
Additional materials in the exhibit have been drawn from the digital collections of the Library of Congress (LC), the National Archives (NARA), the Franklin D. Roosevelt Presidential Library (FDRL), and the United Nations (UN), and items have also been drawn from the Roosevelt House collection (RH).

The Ford Foundation supported the competition for Reimagining the Four Freedoms.
Leadership support for Rockwell, Roosevelt & the Four Freedoms is provided by Jay Alix, The Alix Foundation and the George Lucas Family Foundation.
National Presenting Sponsor is

Major support provided by Anonymous, Michael Bakwin, Helen Bing, Elephant Rock Foundation, Annie and Ned Lamont, Ted Slavin and


Additional support provided by Anthony and Susan Consigli, Ralph and Audrey Friedner, Louise Holland, and our GoFundMe supporters.
Media Sponsor: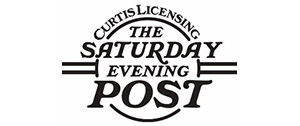 a division of the Saturday Evening Post, and the Norman Rockwell Family Agency.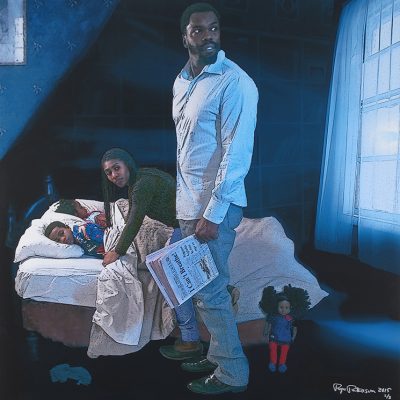 Freedom from What?
In 2015, Maurice 'Pops' Peterson debuted Reinventing Rockwell, a series of artworks reimagining iconic paintings by the famed American illustrator for today's times. Celebrating diversity and exploring the evolution of gender roles and shifting notions of sexuality, the series includes this piece, which takes inspiration from Rockwell's Freedom from Fear. Like Rockwell, Peterson enlisted neighbors and friends as models, and utilized the newspaper in the father's hand to call attention to his theme. The headline refers to a July 2014 incident, when Eric Garner, an unarmed African American man, died while being held in a choke hold by police. Garner's last words, "I can't breathe," were repeated several times and captured on video. An award-winning artist, designer, and writer, Peterson was named the first Artist in Residence of the Massachusetts Commission Against Discrimination.